If you want the answer, ask the question
Most frequently asked questions when buying your property
From the moment you think about buying a property in Portugal to the moment you are sitting in front of the Notary signing the deeds, you will have tons and tons and tons of questions. This is not surprising, buying a property is a big deal and is not something that you do every day. Luckily we do. This means that we have the knowledge and experience to answer most of the questions you have - and if we don't we have contacts all over the country and in many different fields of expertise that we can call on who do.
From speaking with clients day in and day out, the most frequently asked questions we get asked are answered below, hopefully this will help you, but if not get in touch with us and we can assist you with whatever you need to know.
What types of property exist in Portugal - which one is right for me?
Plot of land: You can buy a plot of land on a resort, or out in the country. Buying plots in the countryside is becoming harder. There are stringent rules in Portugal regarding what can be built and where so if you are looking for a plot to build on there must be a ruin, or at least the footprints of a former property still present for you to be able to build on the land.

Resorts or developments with plots for sale will have their own rules about the size and style of property that can be built. Some may offer a choice of their own designs from in-house architects which can be varied to an extent, others may let you have free rein.
When buying a plot always make sure that your real estate agent as well as your lawyer check exactly what is legally allowed to be built on the plot of your choice.
We speak to many clients who are looking for plots, or older properties in the countryside to create their dream home. Recent changes in legislation mean that things are tightening up on granting permission to build in rural areas. When you find that perfect old house that does have the necessary permissions to build, bear in mind that there are also limits to the size that can be built.
Apartment or Townhouse: These are normally found within developments or resorts, although there are some townhouses and apartments in more rural areas which are not within condominiums. Townhouses are linked properties either on one or two sides. Smaller than a villa but larger than an apartment most are built over two or three levels and come with their own small, private garden, pool and garage.
One of the benefits of owning an apartment or townhouse is the ease of maintenance. There are no large gardens to be cared for, they are usually quite compact and so relatively easy to keep clean and are ideal investment properties as are easily rented out.
Apartments in the Algarve are great for using as a holiday home and renting out when you are not here, in Lisbon they are the perfect purchase to buy to apply for the Golden Visa - in fact, in the capital, apartments make up 90% of real estate available for sale.
Townhouses make an ideal option for a second home, large enough to give you enough room to live permanently here for six months but not too much so you end up spending half your time cleaning and maintaining it.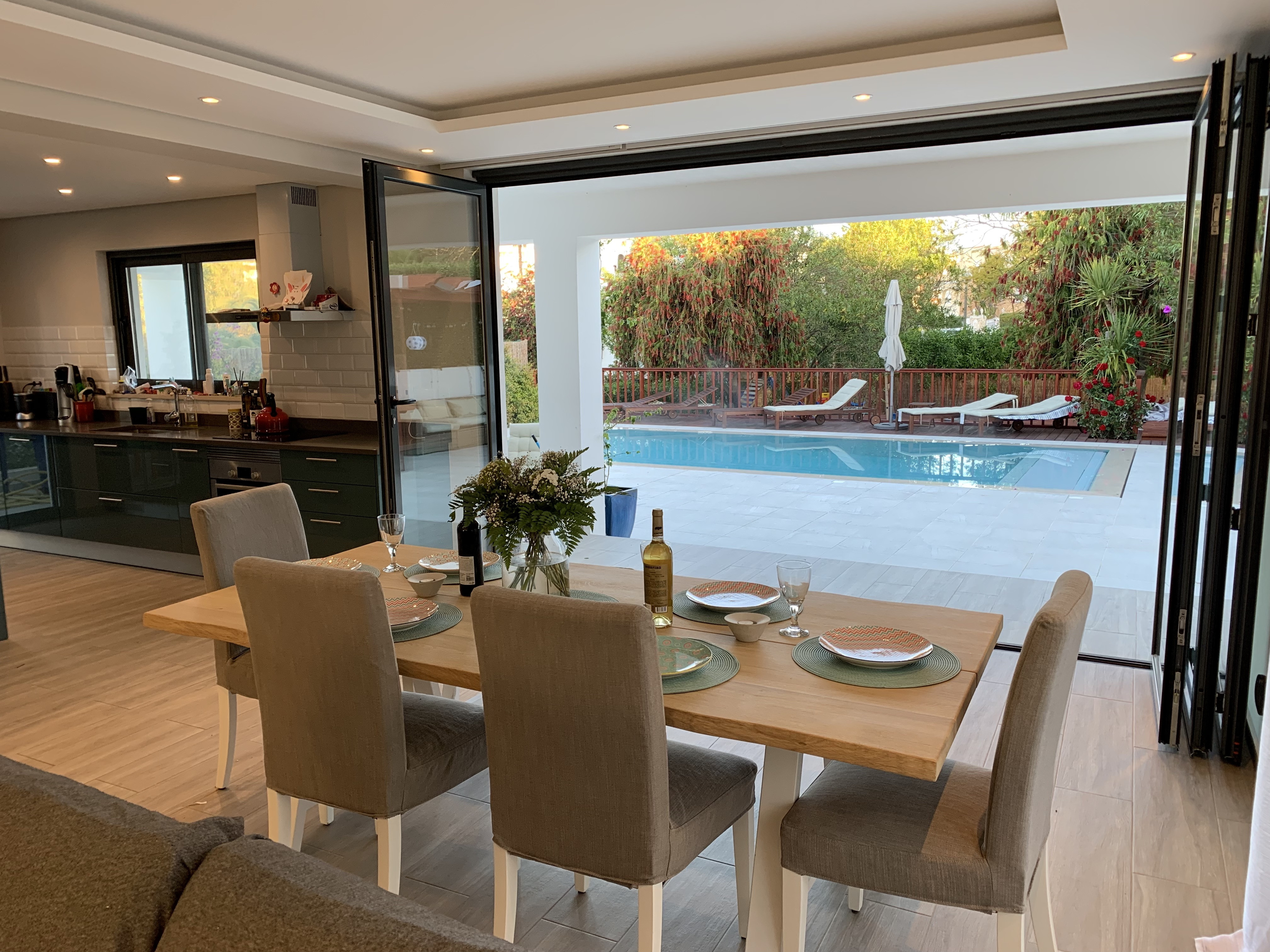 Villa: When I moved to Portugal from the UK and bought a "villa" I felt very exotic! Villa certainly sounds more appealing than house, but a house is what it is. Like in any country villas range in size from small cozy one bedroom properties to sprawling estates with seven or eight bedrooms.
The benefit of a villa is, of course, space and privacy - you have far more privacy than sharing the communal facilities of a development - the disadvantage can be the cost of maintenance. With a villa of your own, you usually have far more space than with an apartment or townhouse. You have your own garden and swimming pool – large or small - and you will certainly have your fair share of visitors from back home during your first summer in Portugal!
If looking after a large plot and villa seems a little too much, then you can choose to employ a team of maintenance people to look after it. They will keep the villa clean, maintain the garden, clean and treat the pool, handle day-to-day repairs and generally keep and eye on the property, which is important if you are away from it for long periods.
Individual villas are very much in demand for rentals, particularly during the extended summer period we enjoy in Portugal and so we are always on the look out for vendors looking to sell their villas as these are the most popular kind of properties buyers are looking for throughout the year.
What are the extra costs I have to pay when buying a property?
Although property prices are rising throughout the country - which makes property an excellent investment - you need to be realistic about the costs involved.
A variety of fees are payable when you buy a property in Portugal - we recommend you budget 10% of your agreed purchase price to cover these, although in most cases it will be lower than this.
The costs vary depending on the purchase price, type of property and whether it will be your primary or secondary residence in Portugal.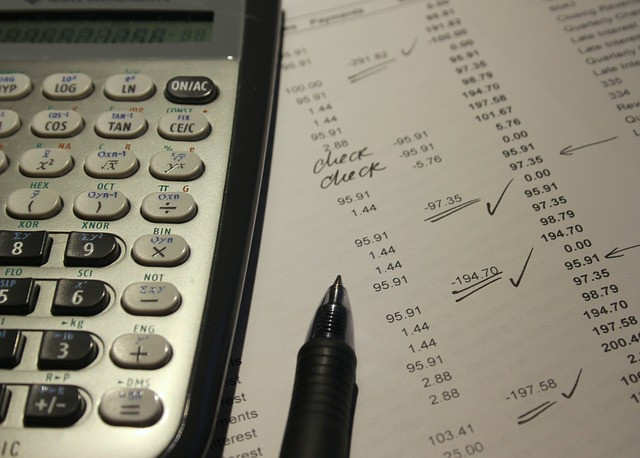 The fees payable when buying a property in Portugal are:
Transfer tax - IMT
Stamp duty
Notary fees
Lawyer fees
Land registry
Mortgage fees - if applicable
Surveyor fees - optional
Note that transfer tax (IMT), notary and land registration fees are not applicable when buying a property which is held off shore.
For an exact breakdown of these costs check out our Purchase Costs page on our website.
Should I use a real estate agent?
Yes.
As a real estate agent we wouldn't say no to this question, but in all honesty yes, when buying a property in a foreign country you need to have someone here looking out for you, assisting you and guiding you through the process. There are hundreds, probably thousands of real estate agents in Portugal and if you have already made some enquiries on property portals you will see how many there are. Some offer a far better service than others, and have far more experience. Although we recommend you deal with us you can only really choose the best agency for you by talking to several different ones, by asking pertinent questions and by assessing who you personally get along with. A good real estate agent will do more than just show you a series of properties. They will take the time to find out what you really want and what you don't, the things that are important to you and those that aren't.
You should also ensure that your real estate agent is licensed by the national ruling bodies. The agent is obliged to include their licence number on all advertisements and literature - we are, our AMI number is: 16576.
Shop around and see the kind of agents out there. We operate the way that we would like to be treated if we were looking for property, we know the country and its properties and pass on all our knowledge and experience to ensure your buying experience is stress free and exciting - we won't let you down.
Do I really need a lawyer?
Yes.
Although the system here does not legally say you have to use a lawyer we believe that it is essential. They help you through the legalities of purchasing a property in Portugal - not an area in which to cut corners. Lawyers understand the various documents that are necessary to complete the sale so that everything is in order, not only for you to buy the property, but also looking forward to when you come to sell. It is the role of the lawyer to protect your rights throughout the process, but very often you will receive practical advice along the way about various aspects of life in Portugal!
You may well find that particular real estate agents have lawyers with whom they work on a regular basis for property purchase. There is usually nothing wrong with this arrangement, as it ensures a high level of service for the client. You can, of course, select your own lawyer.
Your lawyer will also carry out due diligence on the property you choose to buy, they prepare the Promissory Contract and can represent you through Power of Attorney at the deeds and also open bank accounts and obtain your fiscal number.
Can I get a mortgage?
Banks in Portugal do lend to non Portuguese so the short answer is yes - subject to fulfilling certain requirements.
The mortgage process in Portugal can take 6-8 weeks and the mortgage market is quite traditional in the sense that having the right contacts is crucial if you want to get the best deals. Banks do not always offer the same conditions to clients, even if they have similar profiles. From our years of selling property in Portugal we have worked with mortgage brokers as well as directly with a number of banks and have found that dealing directly with the banks is far easier for our clients, our colleagues there are able to get the best rates and terms available.
For non-residents who pay their taxes outside Portugal, generally speaking the maximum mortgage amount is 70% of the purchase price (or valuation if lower), but some banks have a maximum amount of 60%. For fiscal residents who pay Portuguese taxes, the maximum mortgage is 80%.
If you are over the age of 60 and in receipt of a pension, you can still have the mortgage in your own name. It is also possible to appoint a guarantor such as a family member to secure the borrowing, which can have potential inheritance tax benefits if they are also a part-owner of the property.
For those wishing to build their own homes, banks do offer construction mortgages. These are complicated to explain and it is certainly best to speak to a professional, but broadly speaking you can potentially borrow 50-60% of the land and construction costs combined.

How does the buying process actually pan out?
Once you have found your dream property and we have negotiated the right price for you we ask you to place a €6,000 reservation fee into your lawyers client account. This is a non-binding, 100% refundable fee, but it shows your intent to purchase the property to the vendor.
Once this has been transferred the property is taken off the market so no further viewings or offers can be made and your lawyer is able to undertake due diligence on the property.
The lawyers will provide you with a report on what they find - the lawyers we recommend will do this in both English and Portuguese. If, at this stage you are not happy or decide that the property is not right for you then the reservation fee is refunded and we start to look for a different option.
However, if you are happy to proceed, we then move onto the Promissory Contract of Sale and Purchase (Contrato Promessa de Compra e Venda).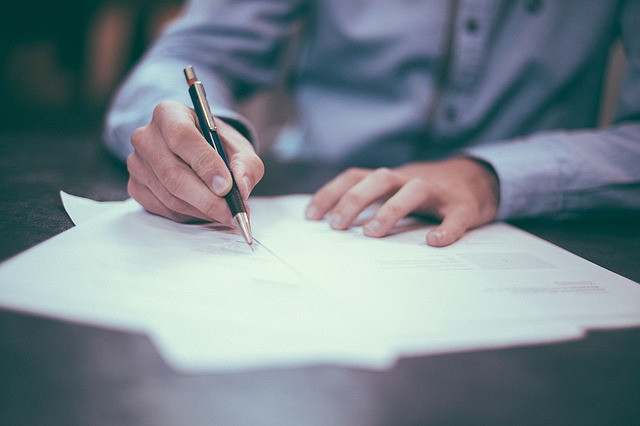 The Promissory Contract is between the buyer and the vendor and is legally binding. Normally within 14 days of proof that the reservation fee has been transferred the Promissory Contract is drawn up by your (the buyers) lawyer. It identifies both the buyer and vendor, property details, property address, confirmation of clear title, the price agreed for the property, the agreed deposit amount, the date for signing of the final deed and the use of the property in the interim period, if needed.
Once signed it is normal procedure for the buyer to pay 30% (less reservation fee) of the purchase price.
Once the Promissory Contract has been signed and deposit paid, should the vendor default they are required by law to repay to the buyer twice the deposit amount, if the buyer defaults they loose all monies paid to date.
The Public Deed (escritura) will be signed in front of a Portuguese notary usually one or two months after signing the Promissory Contract. Completion involves the signing of the deed of sale, transferring legal ownership of the property, payment of the balance of the purchase price, plus other payments such as notary fees.
The signing of the deed takes place in the notary office. Before it is signed the notary checks that all the conditions contained in the contract have been fulfilled. It is normal for all parties to be present when the deed of sale is read, signed and witnessed by the notary, although as mentioned previously your lawyer can act on your behalf through power of attorney.
The balance must be paid by banker's draft or bank transfer. The deed of sale states the sale price in euros and fees and taxes must be paid on this price. At the time of signing, both the vendor and buyer declare that payment has been made.
The keys are handed over and you are now the owner of your dream property in the sun.
How much do you pay us?
Nothing - our services to you are completely free of charge. We make our money from the vendor upon selling their property. The % of commission is agreed before the property is put on the market and a mediation agreement is signed between ourselves and the vendor which states this %.
How can I change my money into euros?
One part of the process which gets left until the end, or sometimes doesn't even come into play at all, is how to transfer money into euros when buying - or out of euros when selling. Many clients say they will use their banks. As much as banks are great for a number of things, transferring currency is not something that we would recommend you use them for as you could end up paying over the odds in fees, charges and receiving poor exchange rates.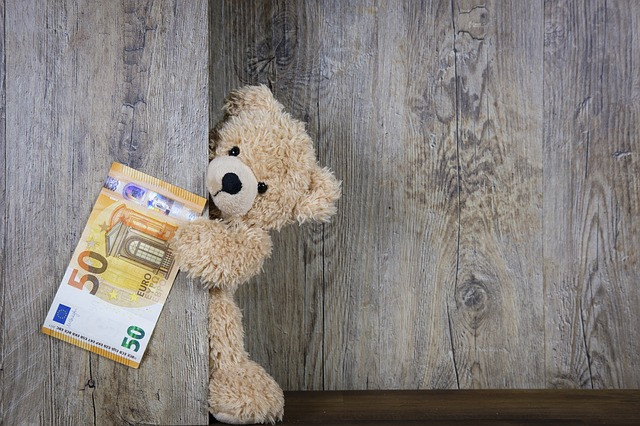 By using a currency company you could save up to 4% on a transaction as they typically offer better rates of exchange than high street banks. This may not sound much, but when talking about a €300,000 transfer for a property it's a saving of up to €12,000, which could be spent better elsewhere. A currency specialist can also ensure you do not encounter any bank charges when your money is received in Portugal. Using the wrong type of transfer through your bank could result in "receiving charges" in Portugal of around 0.5% of the amount transferred.
Register with your currency specialist which is quick and easy - we will put you in touch with our colleagues and they will call or email you - this could save you a small fortune. You will be assigned your own personal contact who will be on hand to provide support and guidance throughout the process. They will go through all the different options available to you so that you are 100% clear the best route forward.
The process itself is simple. When you are ready to change money over you will send your funds through to their client bank account. This can typically be done through your online and/or telephone banking service, or by visiting your bank in person to make a transfer. For security purposes, cash, cheques or direct debits are not accepted.
You will receive a receipt for your payment and will be asked to provide details for the beneficiary account – for instance your own bank account abroad, third payment lawyer or a notary who is handling your purchase. Your transfer will then be made immediately (subject to bank cut-off times and internal checks) and payment will typically arrive with the beneficiary the same day or next day.
They guarantee there will be no overseas bank charges for € payments.
What is the NHR?
The Non-Habitual Residency scheme - NHR - was created in 2009 by the Portuguese Government. The NHR is open to anyone who has not been tax resident in Portugal for the five consecutive years prior to application and who has the right to reside in Portugal (EU / EEA / Swiss citizen or a holder of a residence permit).
Under the law an unregistered individual will be deemed resident for tax purposes if he/she either spends more than 183 days in the country during a 12 month period, or has a place of residence in the country "in a way that may lead to the supposition of an intention to keep and occupy it as a habitual home". Application is simple and your status as a Non-Habitual resident should be confirmed within 8 weeks.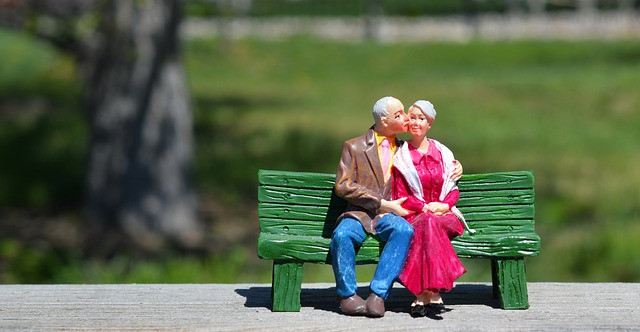 Focused on two sets of people - retirees who are receiving pensions from overseas and professionals that are either employed or self-employed - the NHR offers beneficial tax treatment for the first 10 years of residence.
For those with employment or self-employment income derived from a "high value-added activity" within Portugal, a special tax rate of 20% is applicable and a significantly reduced rate or even exemption from tax for certain foreign source income (pension, employment income, self-employment income, rental income, certain capital gains, interest, dividends, as well as other investment income), provided certain conditions are met.
The rate paid on foreign income from outside of Portugal is dependent on the tax agreements Portugal has in place, every nationality is different.
Structured correctly, it could be possible to live almost tax-free for 10 years, under the sun here in Portugal.
Can I apply for the Golden Visa?
The Golden Visa program is an incentive which was introduced by the Portuguese government in October 2012 aiming to attract foreign investment. Since its inception it has proven to be the most popular fast track scheme in Europe for non-EU citizens to gain a European residency. In a nutshell - purchase a property in Portugal for €500,000, keep the investment for five years, ensure that you stay in the country for seven days in year one, 14 days during years two and three as well as 14 days during years four and five, adhere to the regulations and you will be able to obtain a Portuguese residency.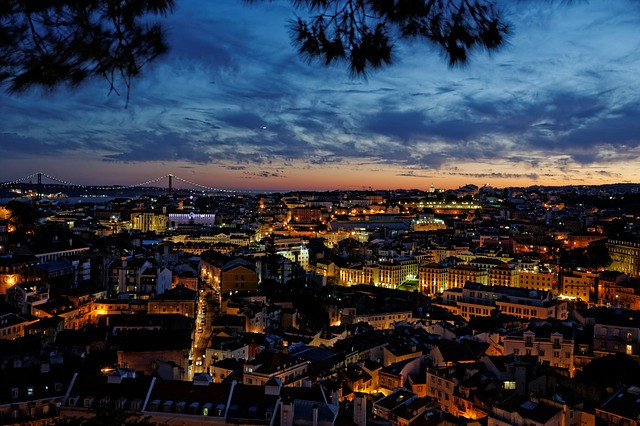 It is one of the most attractive residency programs for worldwide investors. Without the need to reside in Portugal, investors are attracted to the ease and flexibility with which they can obtain a residency permit which then gives them access to all the benefits it provides. The process is straightforward, fast and has no direct tax implications or obligations for income generated outside of Portugal.
For more in-depth information about the Golden Visa check out our website page.