Sagres
The end of the world
Sagres is perfect for walking, cycling, surfing, scuba diving and getting a taste of an area of the Algarve that is still relatively untouched by tourism.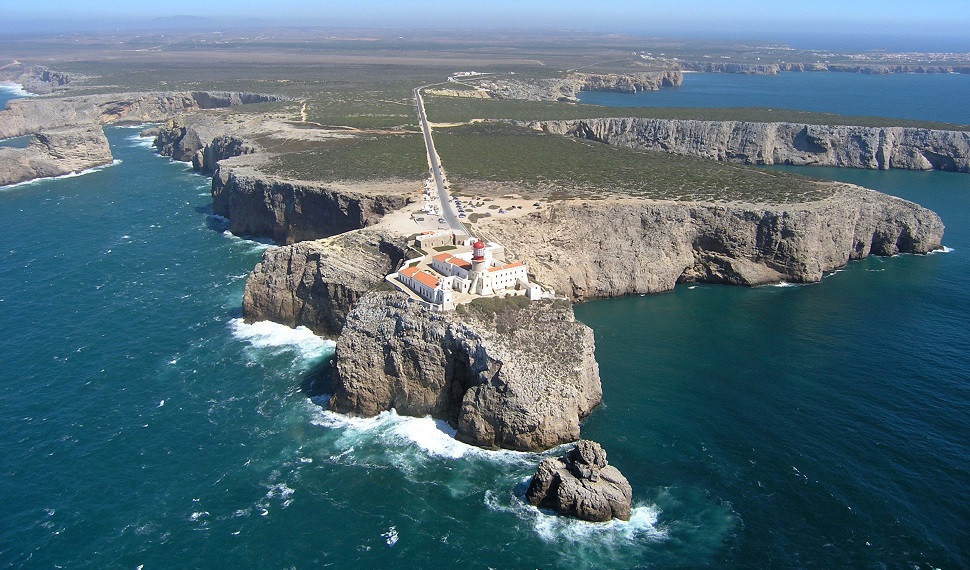 It is the most south-westerly region in the Algarve. In Roman times it was believed to be the most westerly part of the world and that the setting sun off the point made the waters of the ocean boil. Today, because of its location, most people expect it to be windy, cold and have a barren landscape but Sagres is a pretty town of low rise houses lining the streets, beautiful beaches, a picturesque harbour, pretty square - Praça da República and stunning views.
Although relatively untouched by tourism it is popular in the summer with visitors and, due to the western Atlantic waters creating such good waves, it is popular with both fishermen and surfers throughout the year.
Sagres has one of only three Pousadas in the Algarve - Pousada de Sagres - Infante. Pousadas were originally government supported hotels designed to preserve Portuguese culture and history and nowadays they offer a truly luxurious and calming stay.
Further along is the headland of Cabo de São Vincente - Cape St. Vincent. Here there is quite a well known lighthouse (claimed to be one of Europe's most powerful) and the views are simply breath taking.
There is a mixture of villas and townhouses for sale in and around Sagres, apartments are harder to find. Expect to pay around €500,000 for a traditional villa. To buy in Sagres is more of a lifestyle choice rather than investment - rentals here are not as good as other areas in the Algarve. In Sagres you buy with your heart, not your head.
---
Featured properties in Sagres
All properties in Sagres